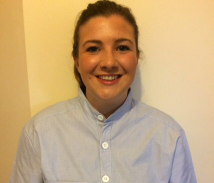 Hannah Minnis GDC number: 271292 BDS Belfast 2017
Hannah is the newest member of our dental team, graduating from Queens University Belfast in July 2017. She has a keen interest in the latest dental techniques and is passionate about giving patients more confidence in their smiles.
Outside of work, Hannah enjoys running, signing up for the occasional marathon and spending time with friends.