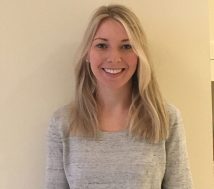 Jane qualified from the University of Glasgow with honours in 2013. She completed her VT year in Helensburgh, Scotland before working as an associate in a practice in Glasgow.
Jane completed her MJDF qualification last year and enjoys keeping up to date with developments in the dental world. She recently moved back to Northern Ireland and joined the practice in September 2016. Jane enjoys restorative dentistry and is hoping to expand her training to be able to provide a wide range of treatments for her patients.
In her spare time Jane enjoys going to the gym, cooking and baking.